Bollywood star Shah Rukh Khan just got honoured with a 'happiness card' in Dubai.
Not to be confused with a Golden Visa, which provides exclusive residency status to a chosen few, the Happiness Card is an initiative by the GDRFA, The official General Directorate of Residency and Foreigners Affairs who tweeted the honour:
Dubai welcomes Bollywood star Shah Rukh Khan and grants him the Happiness Card with the aim of achieving happiness for them through various benefits, discounts and offers.
According to the tweet, the Happiness Card offers visitors a slew of benefits, discounts and offers.
Congrats SRK! The actor visits the Emirate regularly and has been featured in ads to promote the city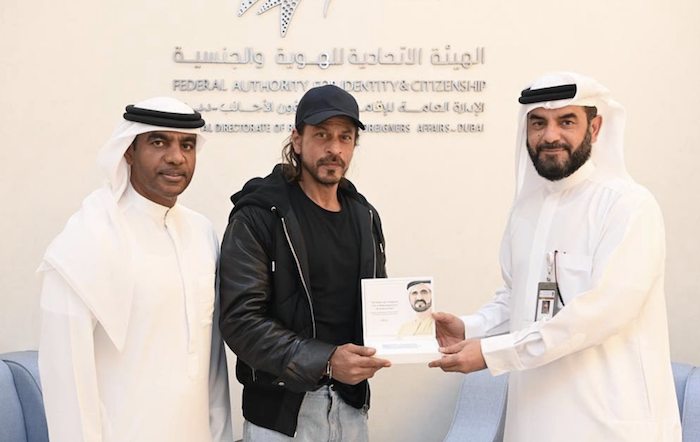 This is the first time a Happiness Card has hit headlines thanks to a big named celeb
The card was launched back in 2020, as part of UAE and Dubai's objective to provide tourists with a memorable experience, it's FREE and is distributed to tourists arriving at DXB.
How does the Happiness Card work?
The ALSAADA Tourist Card pack will be distributed to all tourists at passport counters at Dubai International Airport.
Tourists will be asked to scan a barcode using their smartphones to download the ALSAADA Tourist application from the Android store or Apple Store. Once launched, the application will prompt the user to enter their passport number and date of arrival in order to generate a smart card under the tourist's name.
The application will also provide users access to the full list of promotions and discounts offered by ALSAADA card partners. The card expires once the tourist leaves the city. Tourists can get a new card on their next visit to Dubai.
Source: https://lovin.co/dubai/en/news/happiness-card/